90049 Homes For Sale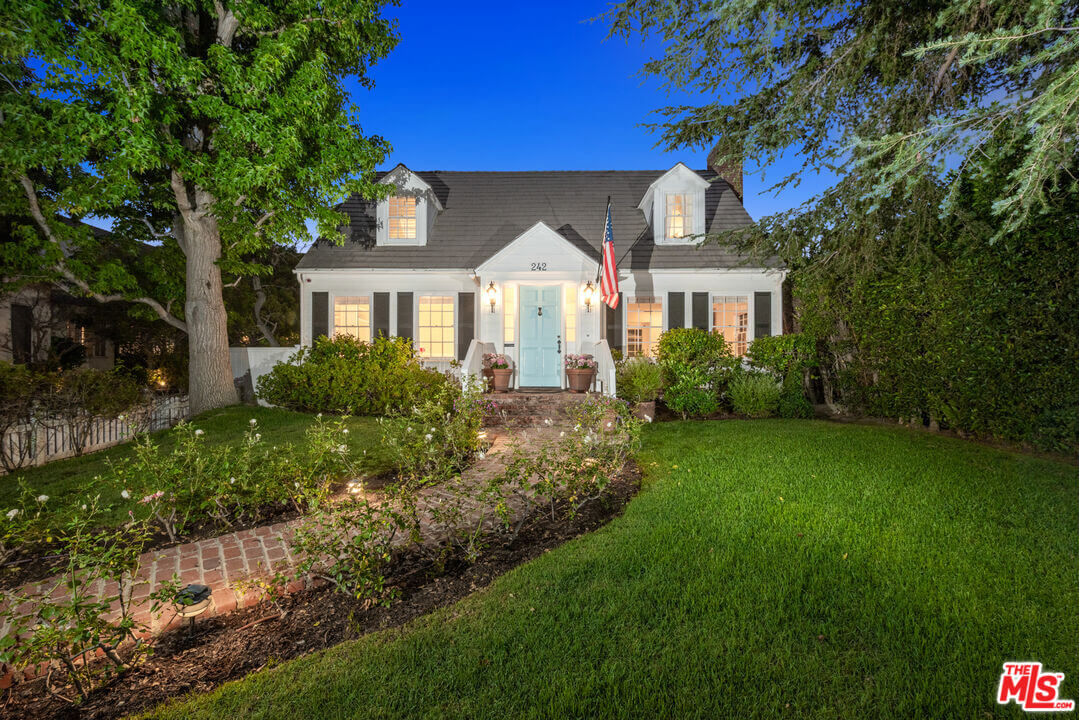 Have you been searching for 90049 homes for sale for some time now, but you can't decide whether Brentwood, CA is the right place for you? Are you torn between the serenity of a small town and the convenience of having access to everything that Los Angeles has to offer? Morton Stafford prides itself on having some of the top-tier real estate agents in Brentwood, CA.
Choosing a pretty house is easy, but looking for a place to call home for the foreseeable future is challenging.
If you're having trouble making a decision, it's important to consider all of the factors that come with moving to Brentwood in the current real estate market. The first thing you should think about is whether or not the city's size and location are right for you. Consider your commute, accessibility to amenities, nightlife options, and more. We'll walk you through what you need to know about the area so you can decide whether you need to start researching real estate agents in Brentwood CA.
Is Brentwood, CA a Good Place to Live?
The city of Brentwood, California sits in Contra Costa County and has a population of 66,616. People living in Brentwood enjoy a suburban setting where most residents own their homes. This city is home to many restaurants, coffee shops, and especially parks. The city has nearly 100 parks and facilities, 19.2 miles of trails, and 63 miles of bike lanes, so residents of Brentwood tend to be outdoorsy.
Your Neighbors in Brentwood, CA
Since most of the population actually owns their homes in Brentwood, the residents tend to be pretty friendly. A majority of the neigborhoods consist of single-family homes. It's easy to make friends in Brentwood since there are always fun things to do outside, including taking your dog on a hike, playing golf at the Brentwood Golf Course, or just having a picnic in one of the many parks.
If you're wondering if any celebrities call Brentwood, CA their home, the answer is yes. There are many famous people that live in Brentwood, CA, including Arnold Schwarzenegger, Tobey Maguire, Travis Scott, and LeBron James.
Beautiful Weather in Brentwood, CA
When you talk with real estate agents in Brentwood CA, you will hear a lot about the weather. Brentwood is full of sunshine — it's estimated that every year, Brentwood, CA has 260 sunny days.
Brentwood also experiences less rain than the national average, with only 15 inches of rain per year compared to the national average of 38 inches. The climate in this city allows residents to enjoy their time outside on any given day throughout the year and you can too!
Nightlife in Brentwood, CA
When it comes to places to chill out, you have plenty of options here. You can easily spot bars and lounges within a mile of Brentwood or you can explore some other places near Bridgehead, Arbor, and Antioch.
Bars and grills, wine bars, and sports bars are also popular among residents. There are many places where you can enjoy some great food accompanied by your favorite drink.
Best Schools in Brentwood, CA
One of the main considerations to make, especially for parents moving to Brentwood, is the quality of the area's schools. It all boils down to what you consider the best for your kids, but Brentwood has high rating public schools and many private school options.
Most of the homes in Brentwood are within a mile radius of schools, which makes it easier for parents to walk their kids to and from school. In terms of high schools, Heritage High School and Liberty High School are just a few minutes away from most homes in the area.
Shopping Centers in Brentwood, CA
Another reason that Brentwood real estate agents say you should consider moving there is the shopping centers. One of the most popular shopping centers in Brentwood, CA is the Streets of Brentwood, which features many stores.
The Streets of Brentwood opened in 2008 and has been a popular shopping destination for those living in the area ever since. Some of the stores that are located on the Streets of Brentwood include DSW shoes, Chico's, and more.
Sand Creek Crossing is another popular destination for shopping; it's a vintage wonderland for people looking for antiques, collectibles, and jewelry.
If you want to stay a night or two and you're looking for hotels, some of the most popular ones in Brentwood, CA are Hampton Inn Brentwood, Holiday Inn Express and Suites, and Best Western Brentwood Inn.
If you are interested in buying or selling a property in the area of West Hollywood, contact us today!
Frequently Asked Questions
Who are the top 10 Realtors in California?
Based on transaction volume and sales, the top 10 realtors in California are:
Christine, Dosen - Coldwell Banker Best Realty

Randy, Waller - W Real Estate

Stephanie, Vitacco - Keller Williams Realty

Bryan, Hossack - RE/MAX Freedom

Farris, Tarazi - EXP Realty of California, Inc

Kimberly, Jarrard - RE/MAX Freedom

Laurie, McCarty - Coldwell Banker Preferred Realtors

Melissa Goldstein Tucci - Coldwell Banker West

Christie, Limpus-Hathaway - Berkshire Hathaway HomeServices Troth, REALTORS?

Gregg, Phillipson - Keller Williams Realty
Who is the biggest real estate agent in Los Angeles?
Kurt Rappaport from the Westside Estate Agency Inc. was the number real estate agent in LA in 2019. He has sold 34 units with a combined worth of $909 million according to the Los Angeles Business Journal. Rappaport is a licensed real estate broker who handles both residential and commercial sales in Los Angeles.
Who is the most famous real estate agent?
Cabellero of Addison, Texas is the most prolific real estate agent of all time, and what's better proof than a Guinness World Record title? Back in 2016, Caballero sold 3,556 homes valued at $1.444 billion, breaking his own record in 2015 for 2,491 sales valued at $1.022 billion.
Who is the biggest real estate agent in the US?
With consistency, Ben Caballero has held the title as the most famous real estate agent in all of the U.S..
Learn more about why Brentwood continues to be such a desirable place to live.