Luxury Homes and Land for Sale in Malibu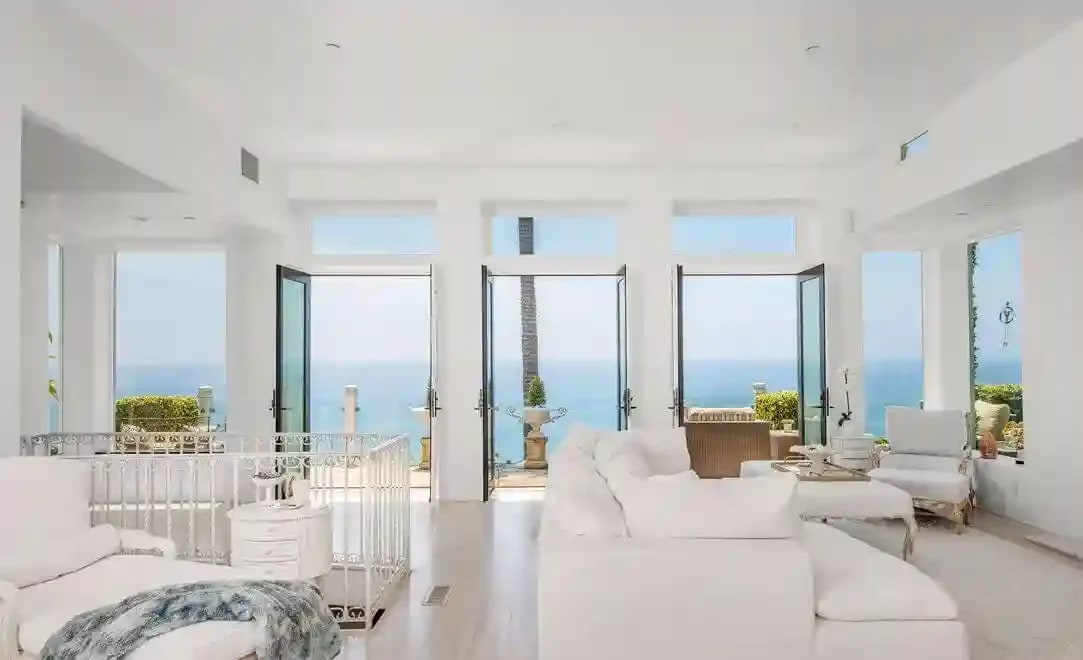 Interested in settling down and living in Malibu? Malibu is the heart of California's luxury, home to many millionaires and Hollywood celebs. It is known for both its phenomenal weather and spectacular coastal hills that descend steeply into gentle, soft-sanded beaches overlooking the Pacific. Malibu has its own special beauty and relaxing environment that creates one of the most laid-back yet exquisite cultures in Los Angeles County.
You might believe that only wealthy and well-known celebrities can afford to live in Malibu. Because Malibu is portrayed as lavish and elegant, you might assume land in Malibu is expensive. Homes in Malibu can reach millions of dollars, but believe it or not, there is affordable land for sale in Malibu. If you've always wanted to live in Malibu but haven't been able to, Morton Stafford can show you the outstanding, inexpensive, and practical properties available in Malibu.
Malibu is not only exclusive to famous Hollywood stars; it offers a wide range of natural beauty, cultural attractions, and leisure pursuits that are affordable for all people.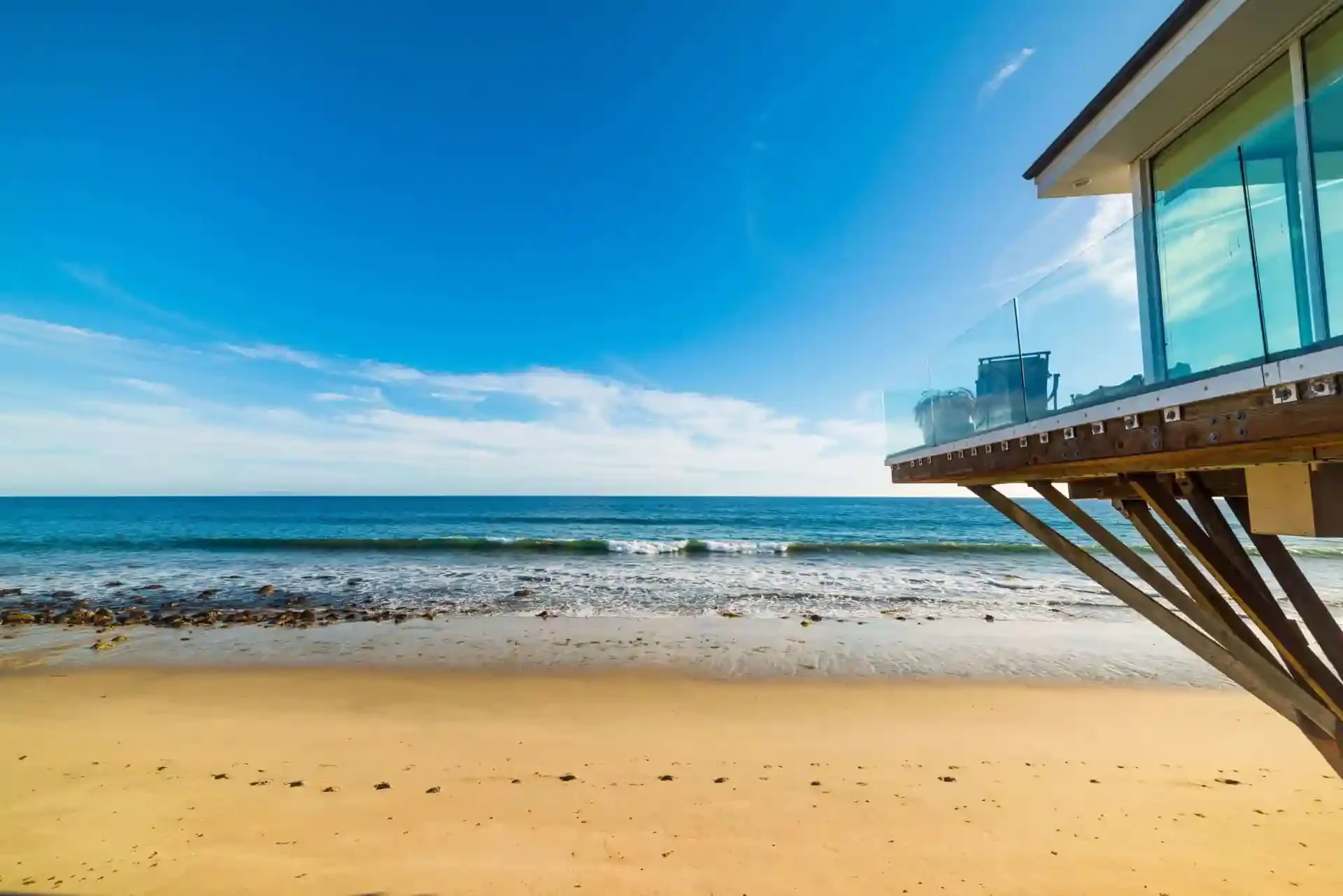 Many Great Reasons for Residing in Malibu
Here are many factors that make living in Malibu so great! With great weather, beaches, views, a friendly community, and fantastic restaurants, Malibu has it all.
Amazing Weather
In Southern California, having sunny days is nothing new, particularly if you already reside in a coastal community. However, you can have amazing weather all year long in Malibu. According to Weather Spark, the average annual temperature ranges between 49°F and 76°F, rarely falling below 43°F or rising over 84°F.
If you live in Malibu, you can enjoy having a sunny day with the sea breeze softly cooling the town and a comfortable Mediterranean temperature majority of the whole year. Malibu's winters can be a little chilly, but they are not so harsh to impact the quality of life.
Breathtaking Views
In addition to offering stunning views of the Pacific Ocean, Malibu is home to some of the most breathtaking views you will ever see. Others offer panoramic views of the entire land area as they are tucked away amid the Santa Monica mountains. Many of the magnificent houses and villas located in the canyons offer breathtaking views of the valley and plentiful wildlife.
Here are some of the best destinations for gorgeous views for residents of Malibu:
Great Neighborhood
Malibu is separated into dozens of smaller communities by the three main neighborhoods of West Malibu, Central Malibu, and Las Flores. With secured, gated entries, the majority of the neighborhoods in Malibu ensure safety and privacy. It is also close to essential facilities including markets, shops, restaurants, entertainment choices, parks, and open areas for walking, playing, or jogging. Importantly, the Malibu neighborhood has close access to quality healthcare.
Top-Quality Schools
Malibu's top-notch schools are another reason why a lot of people want to live and settle there. Malibu offers students three schools that are part of the renowned Santa Monica-Malibu Unified School District:
According to Forbes, Webster Elementary performed significantly better than state averages in the California Assessment of Student Performance and Progress in 2019. 76% of its students achieved proficiency in English, compared to the state average of 55%, and 69% achieved proficiency in math, compared to the state average of 41%. In California, Malibu Elementary and Malibu High Schools\ are well regarded. Advanced Placement Programs, courses, and tests are available for students to take. The schools in Malibu are among the best.
Incredible Accessibility for Recreation
Most properties in Malibu are close to a selection of parks and beaches, offering a wealth of leisure and recreation activities. Many parks, including Malibu Creek State Park, offer hikes that take you and your family through a forested valley and alongside a creek.
These beautiful views are a great way to relax and learn about the local wildlife. Malibu has stunning canyons with the only year-round waterfalls in the highlands. Additionally, you can always enjoy mountain biking or having a picnic meal in Malibu. There are so many perks to living in Malibu!
The historic Malibu Pier offers great activities you can enjoy almost every day.
These activities include:
Furthermore, Malibu boasts a lot of out-of-this-world beaches, including:
If you enjoy the nightlife, living in Malibu gives you numerous options, from upscale bars to dive bars, from lively restaurants to relaxing evening spots.
Real Estate Pricing
Malibu real estate was selling for a median cost of $6.72 million in May 2022. For this price, you can anticipate finding a superb four- or five-bedroom property situated near the sea. Although being close to the ocean affects price significantly, beachfront residences are not always more costly. Homes situated in the hills farther from the famous Pacific Coast Highway can occasionally be more desirable because they provide more seclusion and vistas of the Pacific. It can be hard to find affordable homes for sale in Malibu.
Though living in Malibu can be expensive, there are lots of homes and land available for extremely reasonable and inexpensive prices. You can contact us here at Morton Stafford, a top real estate company, to find land for sale in Malibu and more reasonably priced properties in Malibu.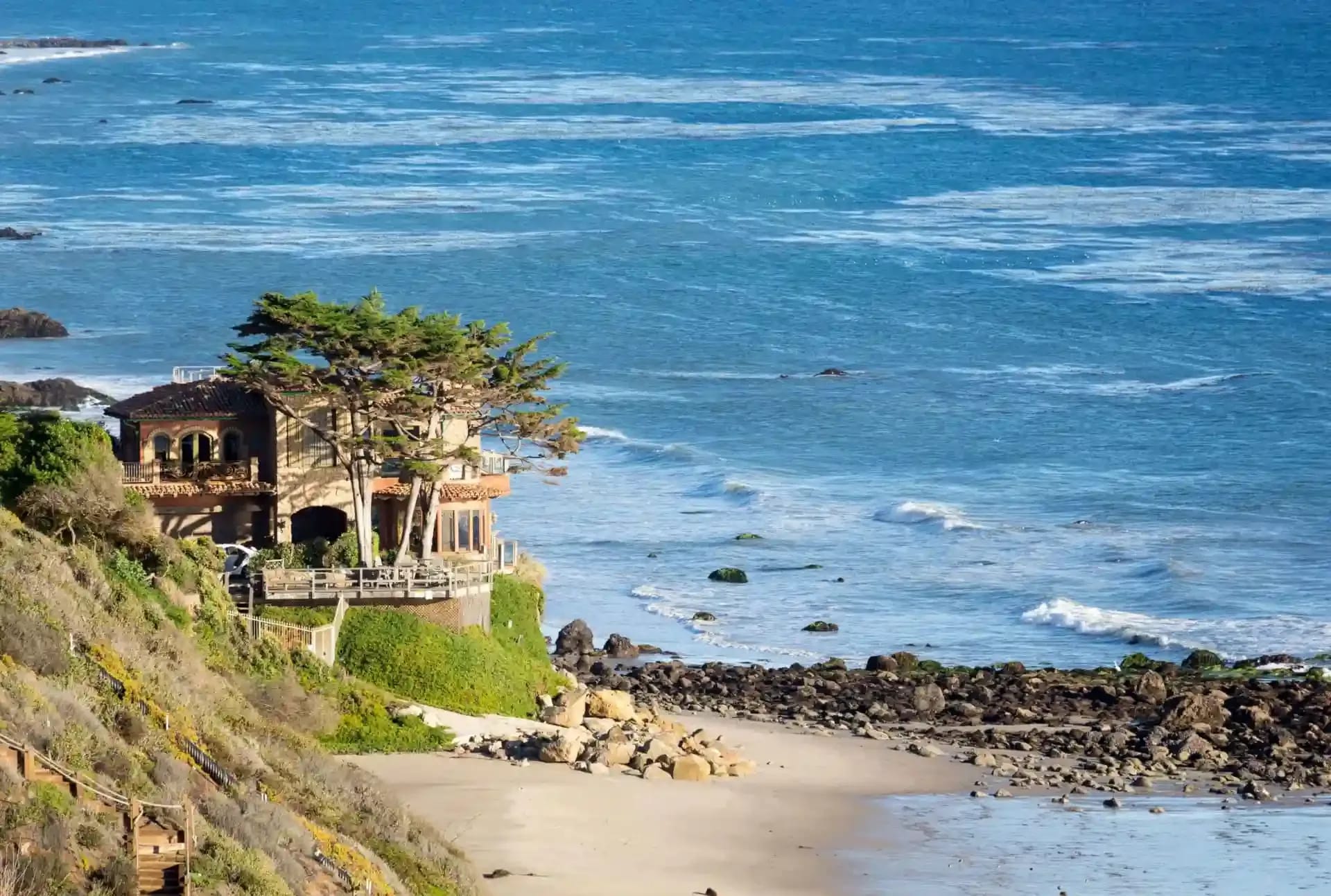 Experience a Virtual Tour of Malibu
Take a virtual tour through the beautiful beach-side neighborhood and see what it's like to live in Malibu.
Looking for other Westside Luxury Homes?
At Morton Stafford, we are experts in locating the home of your dreams across all Westside neighborhoods of Los Angeles. So whether you are looking for your next home in Beverly Hills, Brentwood, Malibu, Santa Monica, Venice, Pacific Palisades, Marina Del Rey, Playa Del Rey, or West Hollywood, our friendly team is here ready to help.
FAQs
Why Is Malibu Land So Cheap?
Undeveloped and sometimes extremely steep lots make up a sizable portion of the land for sale in Malibu. It can be seen as cheap because it will significantly raise the price of construction after piling foundations, grading, retaining structures, and grading beams are taken into account.
Can I Live in Malibu?
Yes, Malibu is a place anyone with the means can live. People considering moving to Malibu should think about whether they can afford this above-average community because the cost of living in Malibu is significantly greater than the national average.
Is Malibu Real Estate a Good Investment?
Being such a well-known and wonderful location, Malibu rental properties are among the best investments you can make. Given that it's a sought-after location to live, particularly for individuals in the entertainment sector, most rentals are on the upper end.
Is the Castle in Malibu Still for Sale?
After Malibu's Castle, owned by "princess" Lilly Lawrence, burned down in 2007, designer Scott Gillen purchased the property. He spent several years building what he calls the New Castle, and it is listed on the California housing market for $75 million.