Santa Monica Luxury Homes For Sale
Santa Monica is a beautiful city that sits right by the beach and remains one of the most desirable places to live. It's not surprising that tons of beach-lovers flock to the city every year, with others preferring to settle down thanks to the beautiful weather. Nearby neighborhoods include Brentwood, Mar Vista, West Hollywood, Venice, Malibu, and Pacific Palisades.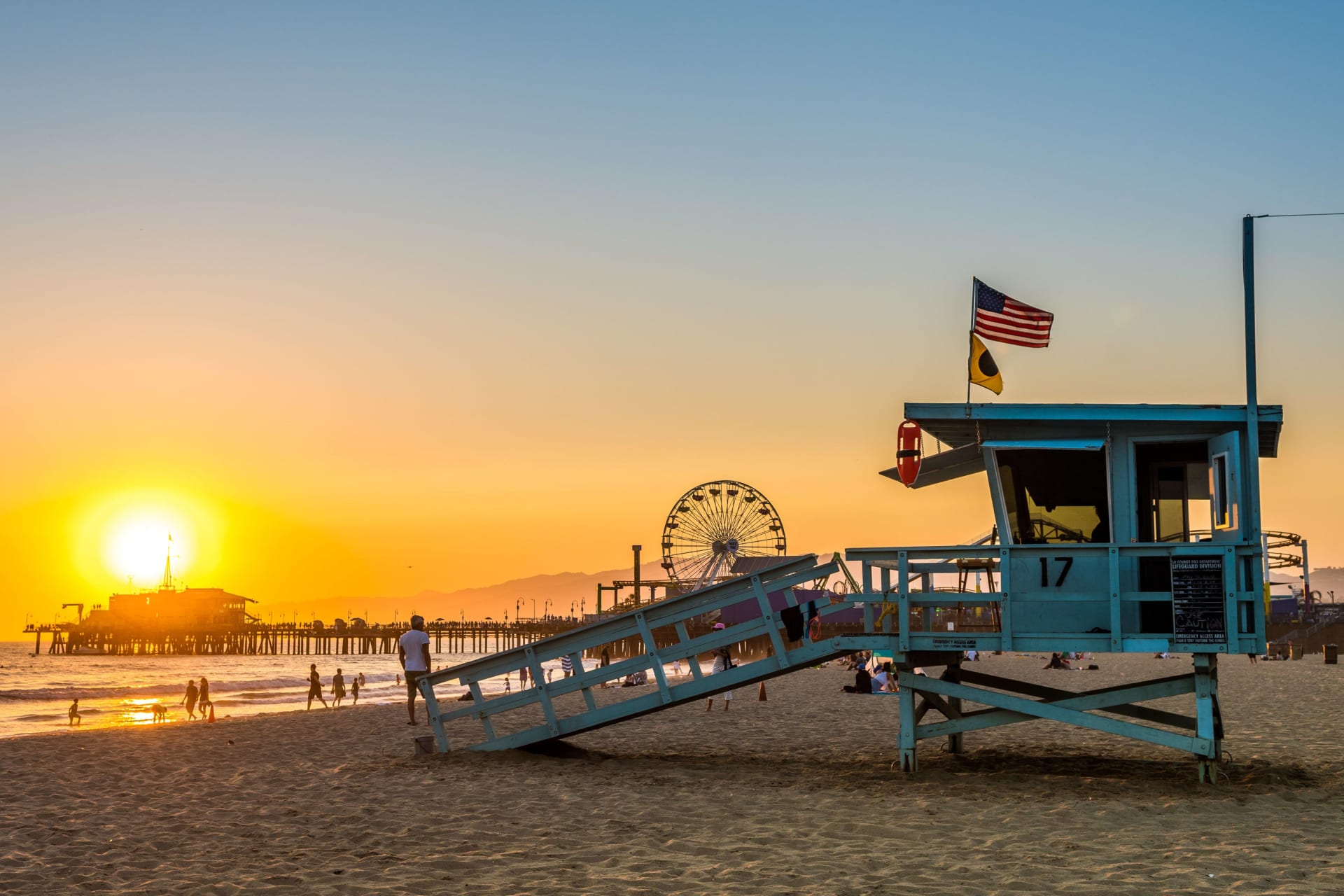 Population and Density
Since it sits so close to Los Angeles, Santa Monica is a popular spot for tourists and serves as a home for several celebrities, especially because of the Santa Monica pier. As per the 2020 Census, the city is home to just 93,076 people and has a density of 5,800 for every square mile. In contrast, Los Angeles has a population density of 8,300 for every square mile.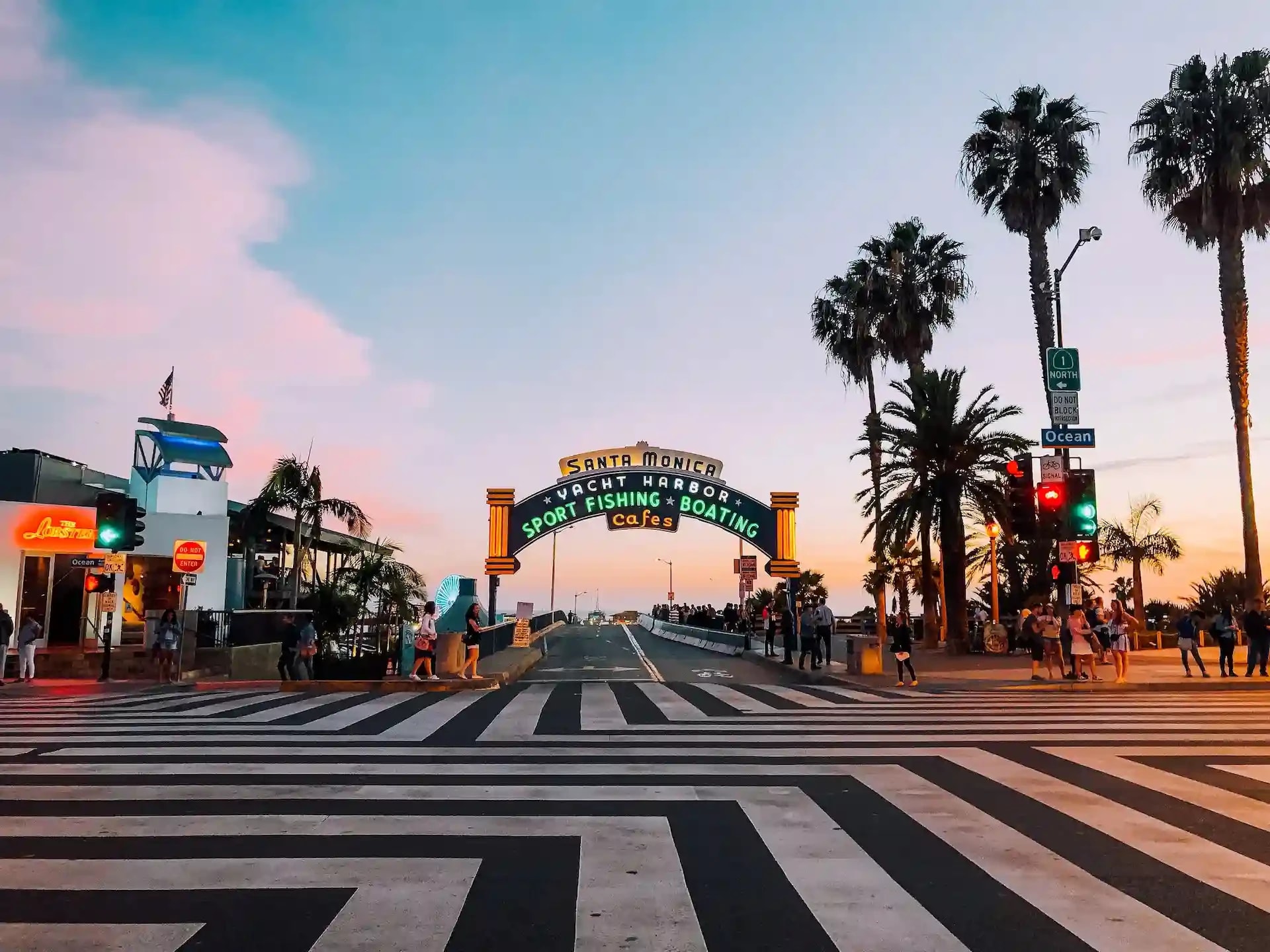 With close to 47,000 households, around 16.7% of those are families with minor children. Notably, single female households comprise 7.5% of the number, while single male households represent just 2.8% of the population.
The city's unemployment rate is promising—dropping to just 4.40% in the last year. This is lower than the national average of 5.99%.
Many of the businesses in the area are driven by tourists. This is because while the city only has around 90,000 residents, the influx of visitors can quickly kick this up to 250,000 per day. Statistics indicate that Santa Monica has around 8 million visitors every year.
Amenities
You can never run out of activities after moving to Santa Monica, California. Aside from the wide range of restaurants and shopping options, the city also hosts a weekly farmer's market for its residents. There are Wednesday and Saturday Farmers Markets, Ocean Park Sunday Market, and Pico Farmers Market—all within the same week! This gives you the chance to get some of the freshest and healthiest produce while supporting the local community.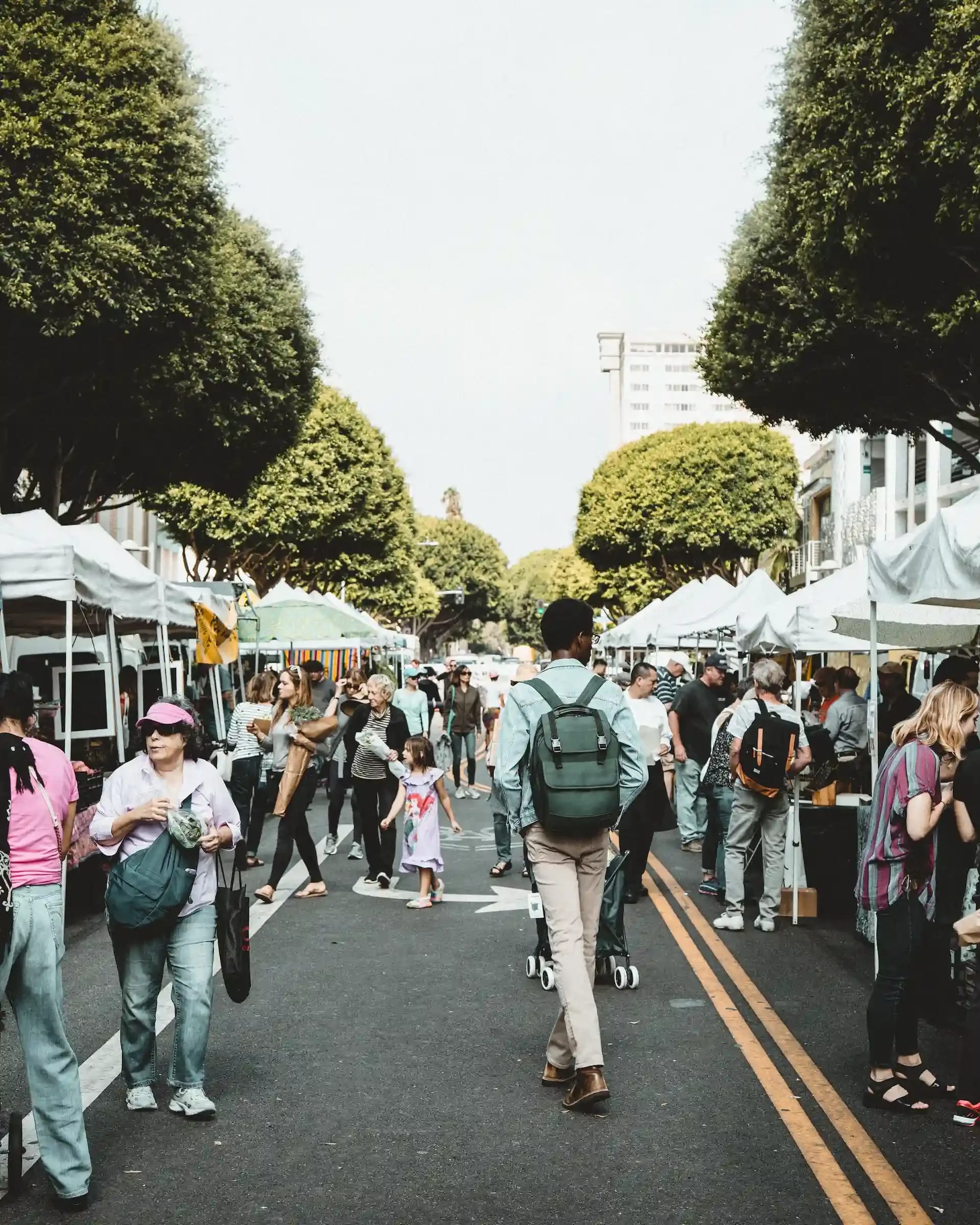 In terms of healthcare, Santa Monica is also pretty advanced. The city is home to two major hospitals—the Santa Monica UCLA Medical Center and Saint John's Health Center. Both are known for their excellent service and reputation in the medical field.
The city also has a thriving business sector with more than 9,000 businesses operating in the area. There are also numerous major banks operating in the city. For transport, you can choose to take the bus or the metro line to move around the city. Some areas are also bike-friendly!
A number of game development companies are situated in the city, making it a perfect place for people in the tech industry.
Shopping and Restaurants
Santa Monica is packed with restaurants and shopping centers, all conveniently located within an accessible space. Third Street Promenade, located in downtown Santa Monica is the top location for open-air shopping. The street offers a collection of specialty shops, including clothing stores, boutiques, home improvement products, sporting goods, jewelry, accessories, and more.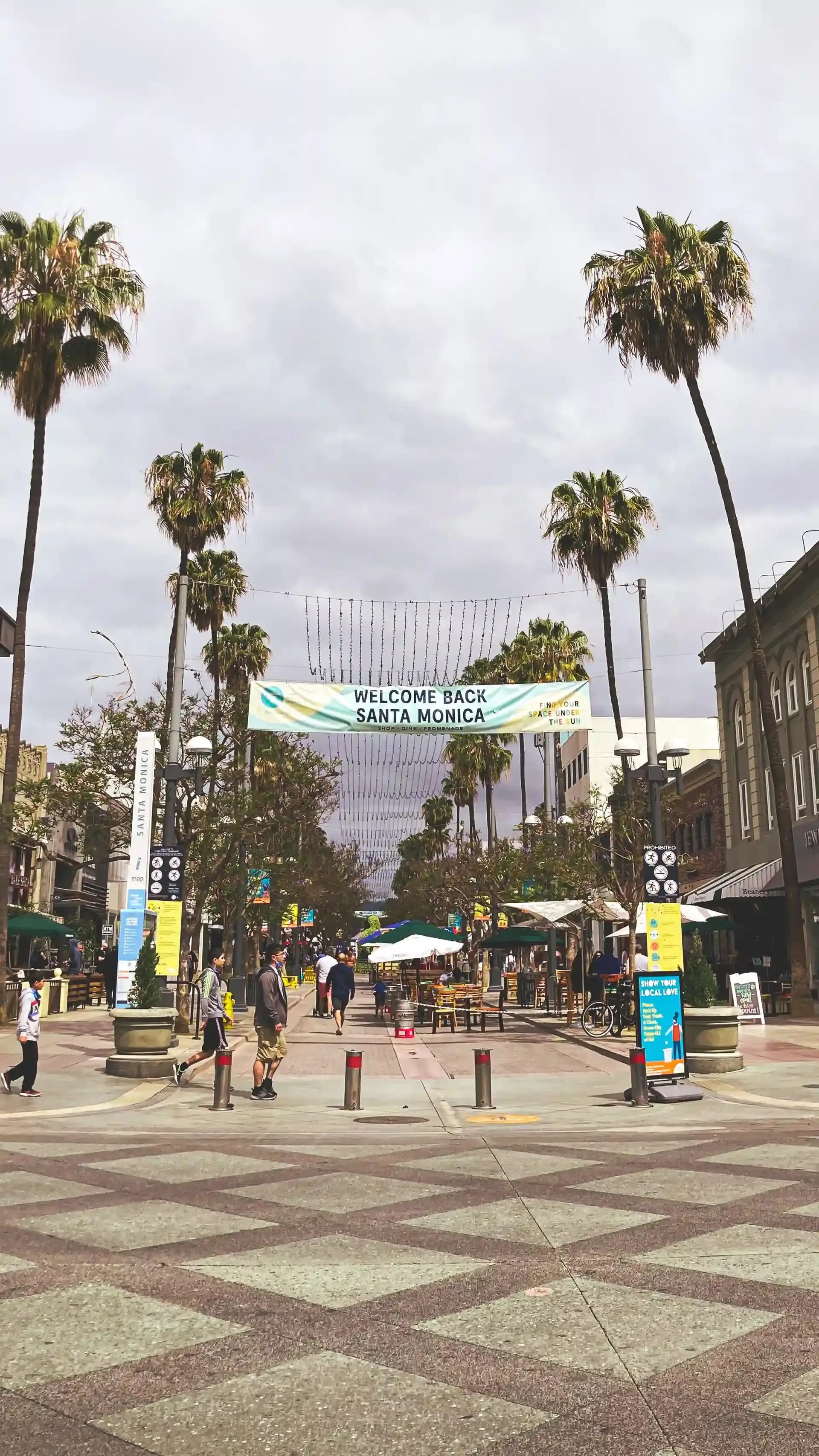 Within the same area are cafes, gourmet coffee shops, restaurants, and bakeries. There are also movie theaters and even an art-house theater along the walkway.
Upscale boutiques and hotels can be found on Main Street and Montana Avenue. Beachside restaurants are a favorite among tourists and locals alike. Residents always have something to look forward to with weekly events, screenings, receptions, and pop-up shops.
Schools
Moving to Santa Monica is a decision that most families make because of the excellent education system. The city is serviced by the Santa Monica-Malibu Unified School District, with more than 11,000 students on its roster. The district is recognized for several of its public schools that earned the National Blue Ribbon award. Aside from the public schools, residents can also choose from eleven private schools, all with an excellent reputation in the school system.
Santa Monica College is the only public junior college institution in town. It has around 30,000 students on its roster scattered over the main campus and five satellite campuses. Students of Santa Monica College can choose from 90 different academic fields in pursuing their education.
Most parents also love the presence of the Santa Monica Public Library, where people can study, work, or just check out a book for their reading pleasure.
Nightlife
After dark, Santa Monica is a teeming hub of tourists and locals who just want to socialize and get a few drinks. The city has a quieter approach to nightlife, especially compared to West Hollywood or downtown Los Angeles.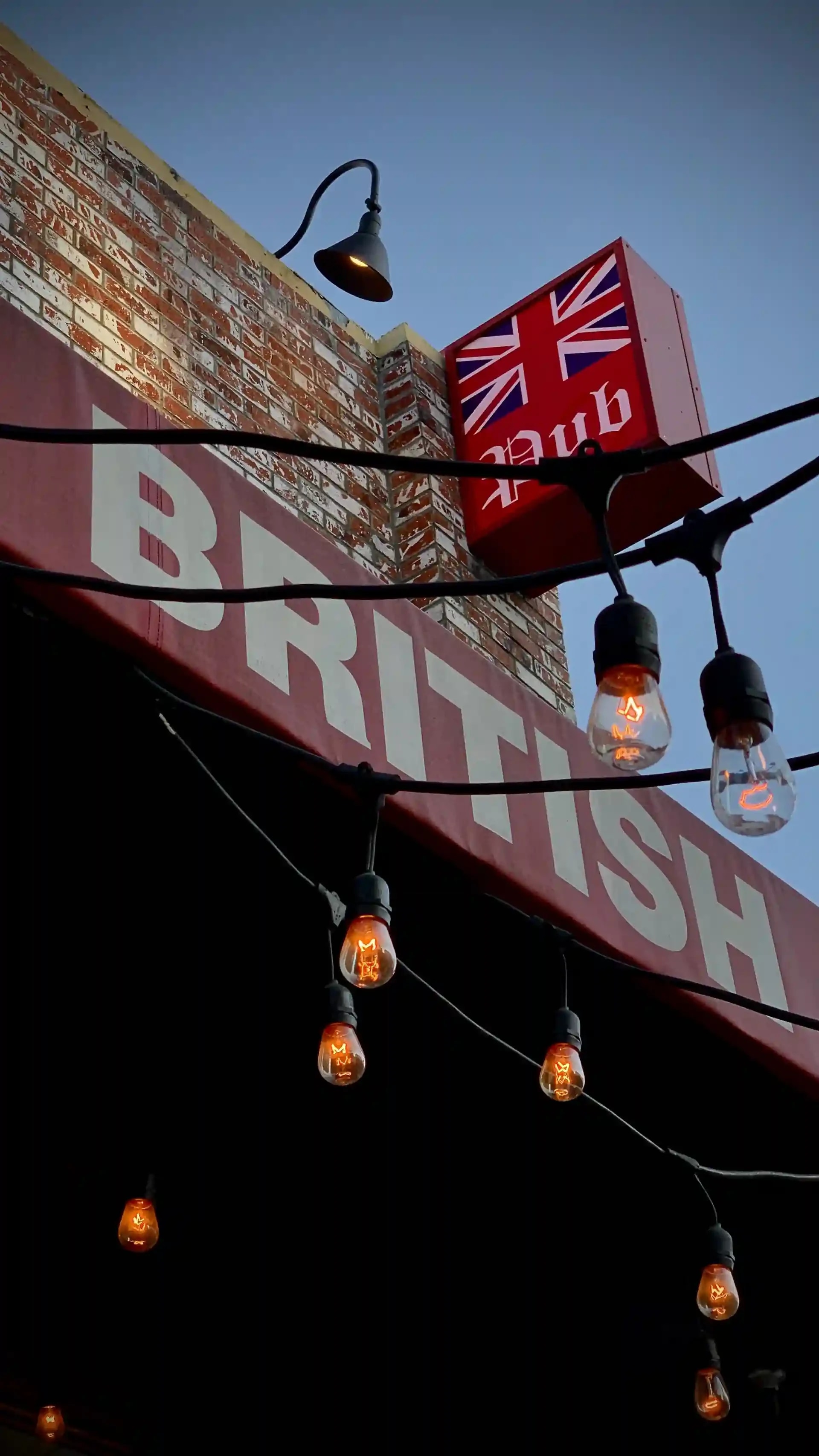 Some clubs are conveniently located close to the beach—allowing you to enjoy the sandy shore and salty sea air while nursing a beer. Bars can be anywhere from casual to glitzy affairs, with some establishments happily welcoming guests wearing flip-flops. Nightclubs are also scattered along the area where you can dance and enjoy yourself all through the night.
Parks and Nature
Nature lovers will appreciate Santa Monica's wide expanse of beaches. If you want to stay fit and embrace the outdoors, Santa Monica will make it very easy for you. To start, there's the beach with a wide variety of activities from swimming, surfing, volleyball, and other water activities.
Far from the beach are several parks where cyclists and joggers are welcome. These public spaces are perfect for outdoor activities like Yoga, Zumba, Pilates, or maybe you just want to take a leisurely walk along the grounds. You get to choose from several public parks, including Clover Park, Douglas Park, Tongya Park, and Will Rogers Park.
You can also be part of private clubs in the area, such as the Annenberg Community Beach House, where you can access more extensive activities.
Crime Rate
Santa Monica has a fairly low crime rate that seems to be decreasing over the years. The overall crime rate has dropped to just six incidents for every 1000 residents—making it lower than the national average. For comparison, the United States crime rate is 41 incidents for every 1000 residents.
If you are interested in purchasing a property in the area of West Hollywood, contact us today!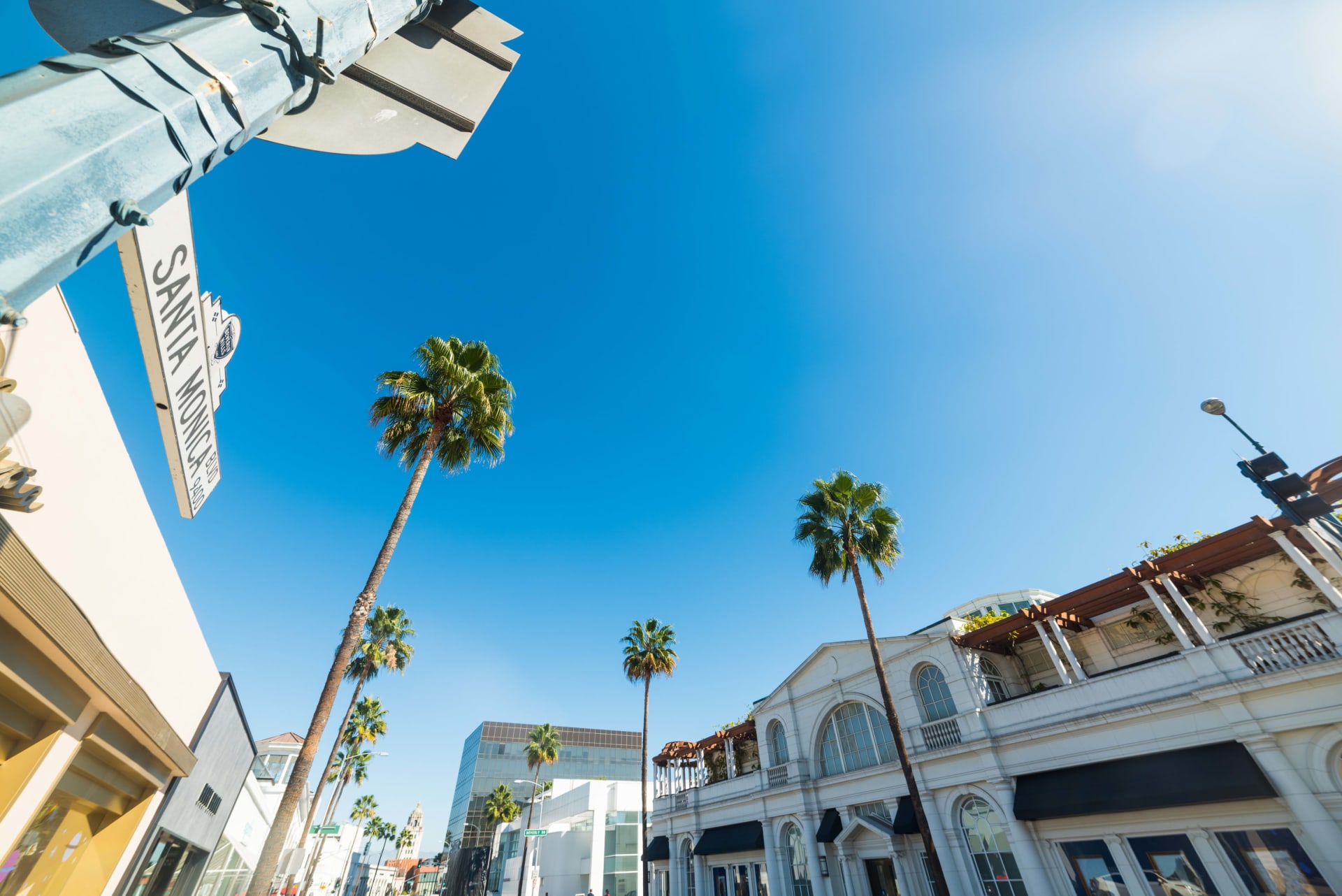 Frequently Asked Questions
Is it worth living in Santa Monica?
The quality of life living in Santa Monica, California is well beyond the national average. Unsurprisingly, a lot of people want to live in the city thanks to a combination of factors. It offers a modern lifestyle while still keeping residents close to nature—essentially allowing them to live their best lives in both worlds. The great weather combined with easy access to Los Angeles makes this a coveted real estate—even among celebrities.
Is Santa Monica cheap to live in?
The cost of living in Santa Monica is generally higher than the national average. Housing expenses alone are 362% higher, while utility costs are around 8% higher than the national cost. The same holds for transportation expenses, which are 31% higher than the rest of the country.
How much do you need to make to live in Santa Monica?
The median income for households in Santa Monica is just a few hundred dollars short of $150,000. The median rental cost is around $1,900 per month, while the median home value is $1.45 million. For Santa Monica luxury homes for sale, the value of the property can go as high as 27 million for multi-family homes.
Considering the costs, you would need to earn a six-figure income to comfortably live in the area. For renters, a $136,000 income would be sufficient, while homeowners need to earn around $150,000 to sustain a comfortable lifestyle in the city.
Where should I live in Santa Monica?
Santa Monica has several neighborhoods—all of which rank well in terms of the best places to live. The Ocean Park neighborhood is perhaps one of the most coveted areas because of its perfect proximity to the water. You wake up to the sound of the waves and get some of the best views from your property. If this is something you want for yourself - check out Santa Monica homes for sale ocean view to see what's available in the market!
Experience a Virtual Tour of Santa Monica
Check out a sneak peek at what a typical day in Santa Monica, CA looks like!